Swiss Diagnostic Start-Up Day
The Swiss Diagnostics Start-Up Day 2020 was held as an Online-Event.
Con­grat­u­la­tions to the top 3 nom­i­nees of the Swiss­bi­o­labs Chal­lenge 2020, in par­tic­u­lar con­grat­u­la­tions to Zoundream AG for win­ning the Swiss­bi­o­lab Awards.
We are very pleased to look back on a spe­cial and suc­cess­ful fourth Swiss Diag­nos­tics Start-Up Day with excit­ing pre­sen­ta­tions and promis­ing busi­ness ideas.
1st place: Rober­to Ian­none, Zoundream (mid­dle)
2nd place: Christoph von Bieber­stein, Hexa­gon­Fab (online includ­ed)
3rd place: Percevent Ducrest, @GaDia SA (sec­ond from right)
Thanks also to David Rovi­ra for his Use Case: Rigi Tech­nolo­gies — Trans­form­ing Logis­tics in Health Care (sec­ond from left) and Prof. Dr. Jens Eck­stein for the insights into the Inno­va­tion Hos­pi­tal.
Win­ners pre­vi­ous years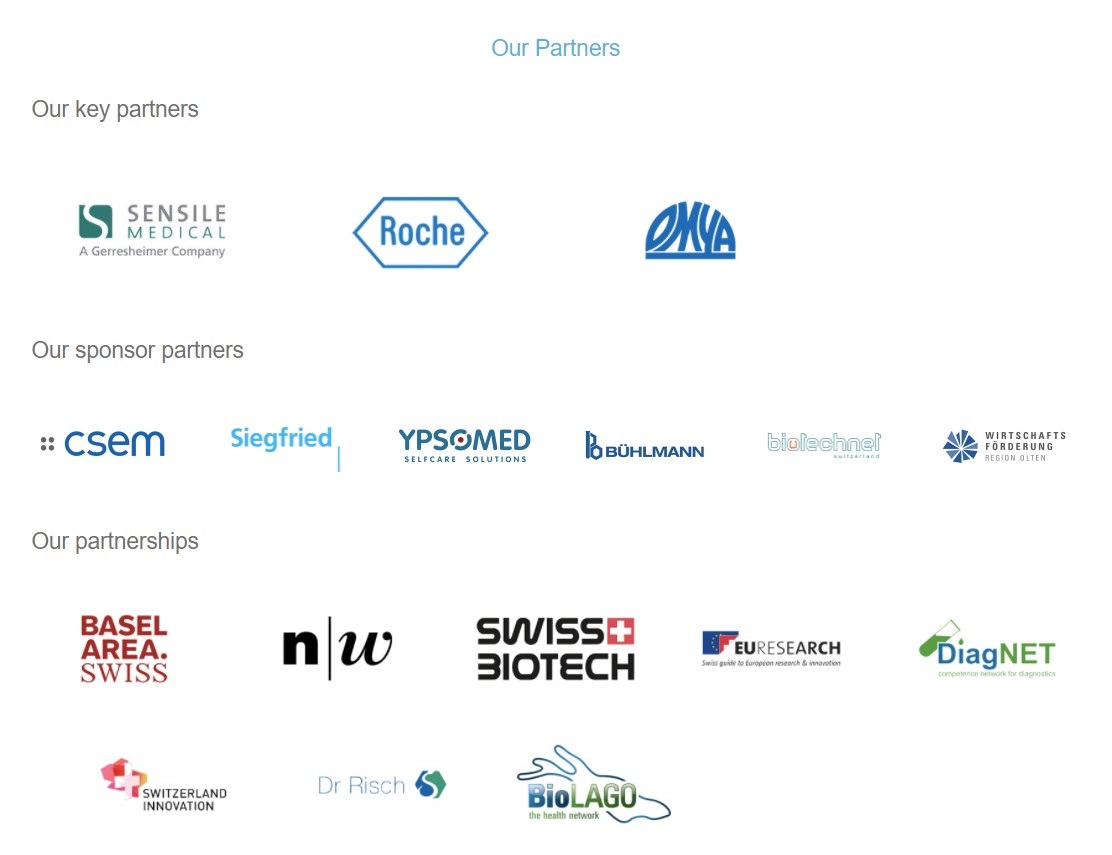 Want to be part of Swissbiolabs? Join now!
Join the Swiss Diagnostics Start-Up Day 2021 and become a member of the network community.
Simply contact us at:
Subscribe to our newsletter to learn more about Swissbiolabs.