You have an idea for a start-up?
If you have an idea for a project in the field of medical diagnostic, take the chance and present your business idea at the Swiss Diagnostics Start-Up Day 2021 to an expert jury and investors and become a part of our diagnostics start-up accelerator.
Every presented business idea will be rated by our expert jury. The best idea will be awarded the "Swissbiolabs Award 2021". In addition, you will become part of our network and you can access to free office space, coaching programs, mentoring and networking.
The Swissbiolabs Start-Up Challenge has been created to allow entrepreneurs and start-up companies in the field of medical diagnostics to present their business idea to our expert jury. Swissbiolabs wants to give every entrepreneur the chance to pitch their idea and project. In return, you will get support through Swissbiolabs, through our partners or our network. During the challenge, you will be presenting your business idea to our jury, and maybe win the Swissbiolabs Award.
You will also discover many interesting projects and business ideas. You will be able to get to know and talk to many professionals, investors, and entrepreneurs like you. These meetings will take place during time slots allocated for the visits of the tabletop exhibition or the get-together. To learn more about the Swiss Diagnostics Start-Up Day and its program, click here or contact us.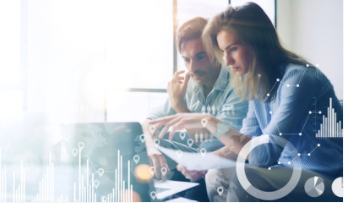 If you're interested in the Swissbiolabs Challenge but are not able to attend this year's Swiss Diagnostics Start-Up Day, please do not hesitate to contact us for more information about the Swissbiolabs Accelerator or subscribe to our newsletter.
Our Jury is composed of professionals, investors, and partners who will all be bringing their expert point of view to analyze and rate your business idea, but also to give feedback and advice about your business idea, your presentation, and your business model.
Derek Brandt (chair­man) | CEO Sen­sile Med­ical |
Dr. Daniel Cam­i­na­da | Head Inno­va­tion & Prod­uct Man­age­ment LMZ Dr. Risch |
Dr. Frank Dieter­le | Hochschule für Life Sci­ences FHNW |
Dr. Matthias Essen­preis | CTO Roche Diag­nos­tics |
Prof. Dr. Daniel Gygax | Pro­fes­sor at the FNHW School of Life Sci­ence Biotech­net Switzer­land |
Rolf Schmid | Man­ag­ing Direc­tor Eco­nom­ic Devel­op­ment Agency Olten Region |
Dr. Dirk Schnei­der | Pres­i­dent Fördervere­in swiss­bi­o­labs |
Dr. Joachim Schoelkopf | Head of Fun­da­men­tal Research Omya Inter­na­tion­al AG |
Dr. Fabi­an Streiff | Direc­tor Health­care Inno­va­tion Day­One |
Dr. Jakob Weber | VP Tech­nol­o­gy & Inno­va­tion BÜHLMANN Lab­o­ra­to­ries AG |
Book your entry for the Start-up days 2021
Subscribe to our newsletter to learn more about Swissbiolabs.